Police of thoughts
Overall rating:





Your rating:
Login to rate
Times played : 4357
<! Report popup & overlay !>
Description
Neutralize citizens with bad intent. Do no harm to other citizens.

Date added: 2011-12-12
Tags: None


Unicron find numbers

Find the numbers hidden in the picture. To complete the game you will need to collect all the numbers. Hidden …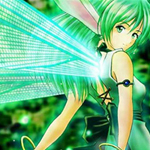 Lost Souls. Spot the Diff…

Find five differences between the two pictures. Good art work, relaxing effect.

No one is home

You have to find five objects that hidden on the pictures.